Our Mission
Public Education Partners (PEP) is an  independent, community based 501(c)3 non-profit that serves as a liaison between the private sector and the public school system. Since 1995, PEP has been instrumental in developing supplemental programs in literacy, math, science, arts and workforce preparation. PEP is reliant on the generosity of community members like you to fulfill its mission of engaging the community's support for quality public education with innovative programs and positive initiatives that create measurable improvement in our schools.
PEP strives to continue its unique role as collaborator, convener and resource generator, constructively impacting every school and the nearly twenty-five thousand students in our district. We need your help. Aiken County schools, teachers, and students need your help.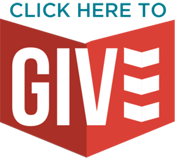 Our Mission
To focus the resources of our community for high quality public education.
Our Vision
To actively engage all segments of the community to positively impact our students and school system.
Our Guiding Principles
To demonstrate ethical, fiscal stewardship in order to
Mobilize community support
Build mutually beneficial partnerships
Impact student success while valuing our diverse population
Value the goals of the school district as well as the needs of the community