Garcia Orchestra
In 2005, Carlos and Karen Garcia, founders of RCS Corporation, made a contribution to Public Education Partners as a five year effort to start and support stringed instrument music in Aiken County middle and high schools. PEP provided the instruments to the participating schools to ensure all students had equal opportunity to participate in the program.
Today, the Garcia's continue their support of stringed instrument music as the Signature Sponsor of the Garcia Orchestra Festival and award an annual $500 scholarship to a senior participating in the festival.
For 11 years, the Aiken County Garcia Orchestra Festival has provided students with a unique opportunity to rehearse together and perform in concert under guest clinicians.  Participants are 6th -12th grade students in stringed instrument music programs from across Aiken County and across ability levels, as well as high school band  students interested in acquiring experience in a symphonic setting. In the evening, students perform a free concert for family and friends at the Etherredge Center on the campus of the University of South Carolina Aiken. This year, 178 students participated in the one day event.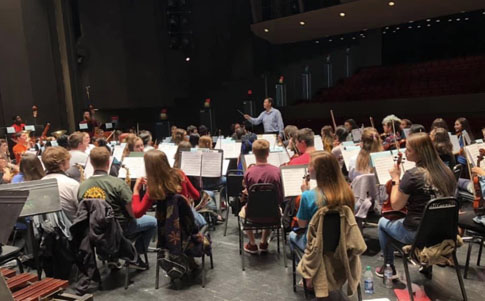 SCHOOL PROGRAMS
The schools participating in the Garcia Orchestra Festival and the dedicated teachers who direct these programs are as follows:
Aiken High School, Greg Priest
Langley-Bath-Clearwater Middle School, Joyce Culp
Midlad Valley High School, Heather Drake
North Augusta High School, Blake Fowler
North Augusta Middle School, Karen Geigle
Paul Knox Middle School, Karen Geigle
Schofield Middle School, Steven Cheek